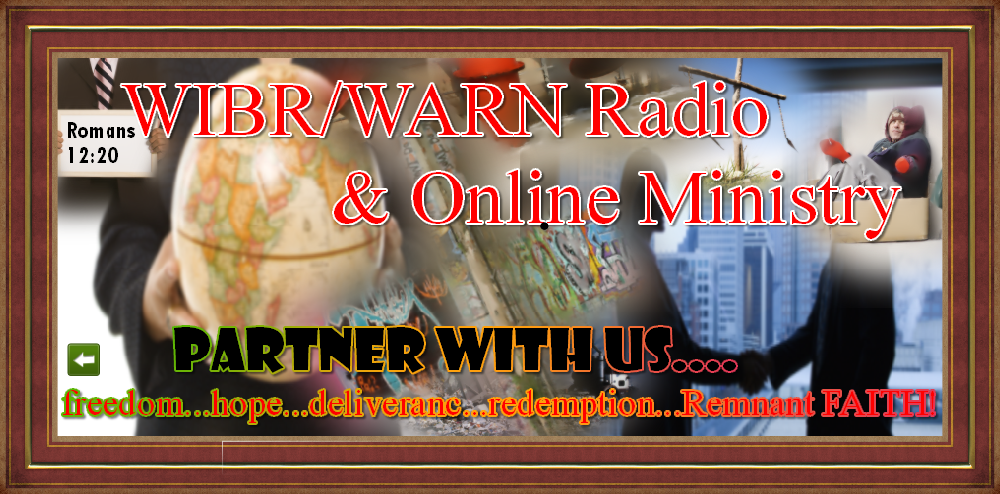 This is our 'Partner with US'.... Info page
WIBR/WARN Radio and online ministry is a teaching, preaching, and warning agency heralding

In the second coming of Yeshua Ha Massiach! We are in the last days and you are the chosen

Ones to be here. You are the Remnant and we are equipping the Remnant believers in these last days!

WARN Radio Ministry Aim:

Warn Radio Ministry Aim #1.....To Live by Faith, being faithful to our Lord in these Last days no matter what Rev 14:12

Warn Radio Ministry Aim #2.....To give our testimony about our Lord Jesus Christ Rev 21:11

Warn Radio Ministry Aim #3......To be sure we are born again by the Blood of the Lamb and tell others Rev 21:11

Warn Radio Ministry Aim #4......To Walk in love and follow the commandments as our Lord commanded John 14:21

Warn Radio Ministry Aim #5......To Walk with patience and Faith in these last days through all trials Rev 13:10

Warn Radio Ministry Aim #6.......To be and to train others to be the Remnant Believers of the last days Rev 12:17

Warn Radio Ministry Aim #7.......To declare the gospel, and to preach, teach, exhort, train, and equip the Remnant Believer for these last days in which we live Rev 1:9, Rev 12:11, John 3:16-21, John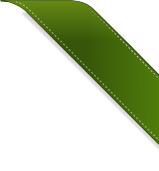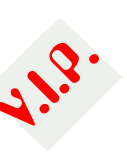 For all our partners who join with us in reaching out world wide, we want to offer our thanks, prayers, and free subscription to our 'Dominus Illuminatio Me' Magazine published 6 times a year.

...Prophecy, News, teachings

....Dominus Mag subscription

It comes in Epub, Kindle, for all mobile phones and desktops

We also provide PDF of this mag if you want it.

...Personal email letter to all partners on ministry update and info

...Special Partner offers and gifts

...You are given first chance to get in on any meetings and special events




To Dana & Tower
I wish to say thank-you. My wife greatly improved a few months ago. After failed back surgery she was on many pain killers, including Opana. We were able to drop most of her pain medicine and she is doing much better now....D

You're message tonight was cogent, logical, laid out in a format that was easy to follow, and if someone doesn't "git it", then it's on them...not you, THEM. I don't know how anyone could argue with this message, as it was laid out so plainly for folks to follow. And yes indeed, as some will be martyred, God will always have his remnant of believers...no matter what, it is all in His majestic power...no reason for an of us to worry...as long as we're abiding by His Word, it doesn't matter at all what this world can throw at us!! Peace be unto you Watchman, and Sister Tower, as we abide daily in the Love of the Lord...yer brother S.

Just listened to my download of the Remnant Devoted Unto The Lord...very, VERY moving...awesome message, Watchman. Much, much appreciated....signed J.

HELLO Dana, Tower, Chris...GOD BLESS YOU.... Listening to your show and I have felt very uplifted.... great show...signed CB.

I pray the Lord's mighty blessing on you and yours. May He lead and guide you and care for your EVERY need....signed SM.

I'm really thankful the Lord led me to ya'll. You have strengthen my faith and re-enforced the message that has been in my heart for ever. You just don't get this everywhere. So, G-d bless...Signed M.S

Thank God for Dana and the knowledge and Revelation God has given him for this day and hour, His teachings have come to my mind over and over these days. God has called and chosen Him tower.....and you and ibild..Signed EW.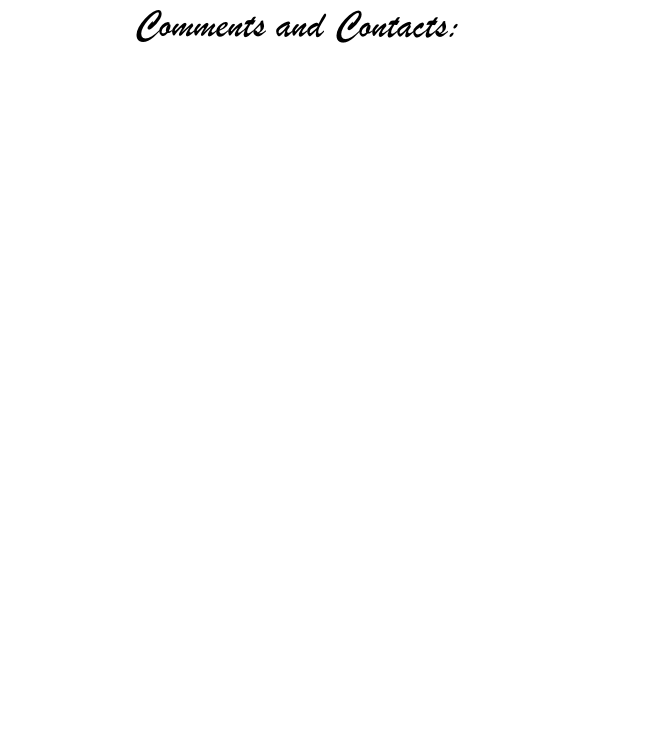 Contents © by Dana G Smith 2013 and beyond Business Address: Warn Radio P.O. Box 280 Mills, Wy 82644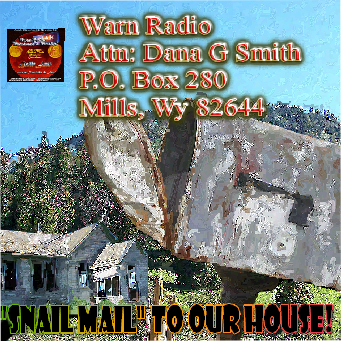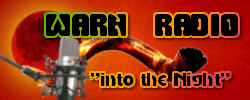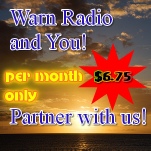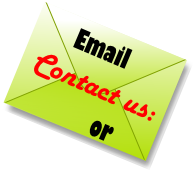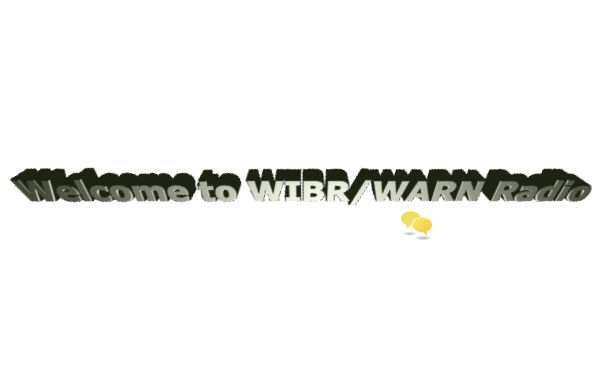 Building the Lord's Kingdom

Not lining our pockets

Not building our own Kingdom